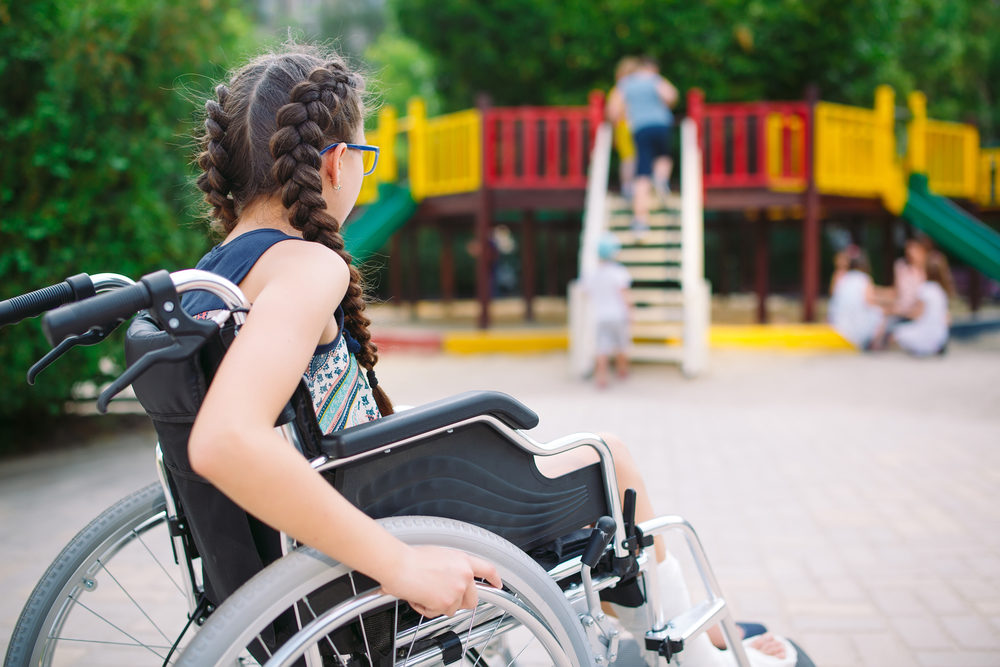 Special needs trusts are intended to supplement, but not replace, a disabled person's government benefits by paying for non-covered services or equipment. This type of trust is seemingly complex for several reasons, but the advantages of a special needs trust certainly outweigh its complexities.
Administering a Special Needs Trust: Initial Concerns
One of the greatest concerns about administering a special needs trust is the fear of the beneficiary losing needs-based government benefits like Medicaid or Supplemental Security Income (SSI). To avoid this concern, some families have made alternative choices without considering the breadth of the consequences. Caregivers may leave money to a disabled beneficiary after their gone, for example, but doing so may cause him or her to lose access to some needs-based government benefits anyway. Administering a special needs trust properly can remove uncertainty and ensure a disabled person is protected and cared for during the course of his or her life.
The only reason to create a special needs trust is to preserve Medicaid.  Families should carefully consider the availability of private health care, and using an irrevocable trust that can convert to a special needs trust down the road.   We have many clients who are relatively healthy, and with their settlement can afford ACA health care, and who would be better off having greater discretion about how their money flows from their trust if it is not a "medicaid payback" trust from the outset.
Decisions associated with setting up a trust create many concerns, because failure to do so can mean buyers remorse once it's created. Seasoned planning experts know to be very careful to follow the language of the statute when setting up a special needs trust. Choosing the right terms is critical.  Hiring the right attorneys is a key step in the process.  Having worked with Trust and Estate attorneys for almost 20 years, in thousands of cases, and in almost every state, discussing the type of trust before hiring an attorney is important.
The biggest decisions families should focus on are:
a) Selecting the right trust,
b) Choosing the right trustee,
c) working with a settlement planner with experience, and
d) if necessary, hiring the right lawyer for the drafting of the trust.
As a general rule, the three main concerns for a trust once it's set up properly are a) management of the monies b) accounting c)ongoing costs of administration.  By working with an experienced settlement planner, all of these issues can be managed professionally.  The family making decisions should know exactly how much they are being charged for each person or company involved in the administration.  The best framework for most families is to have an independent professional trustee and a professional wealth manager, instead of a big bank that lumps the functions all together.  Size matters, and it typically means more expensive and less friendly.  The support network for your childs special needs trust should feel like an extension of your family, and with the professionalism of a law firm or accounting firm.  You will just not get that with big box names.  Our trusts carry an all in fee of 1.25% on the assets placed into trust.
Parents' and Loved Ones' Role in a Special Needs Trust
Many families we work with brace against the idea of someone else, especially a bank or trustee to be in charge of the assets in settlement.   The most important fact that families should learn FIRST is that they will always be in charge.  When working with attorneys who are beholden to the family, and not to the institutions also guarantees a long term positive result.   A disabled client needing to preserve medicaid should INSIST on have a Trust Protector as part of the trust agreement.   This is the only way to guarantee that the family retains the client to trustee relationship, and insures the best interests of the disabled loved one is paramount.   Choosing a trustee is a critical step.  Parents, loved ones and spouses should understand that as a Trust Protector, they are like the CEO of a small company, and merely delegating the work of accounting, distribution and investment management appropriately, while maintaining control.
Types of Special Needs Trusts
There are two common types of special needs trusts. A first-person trust requires assets come from the disabled person, for example, in instances of an injury settlement or inheritance. The remainder of a first-person trust typically reimburses the government for what it has paid, meaning you remain on SSI and Medicaid for example, and get the benefit of the assets placed into the trust, but upon death, the state is paid back first out of the trust assets before they go to a beneficiary.
On the other hand, a disabled person's family creates a third-party trust to ensure he or she receives the present and future care they would want and expect. Parents who set up a third-party trust have more control over the balance than they would with a first-person trust. Like with other types of trusts, the remainder could be allocated elsewhere at their discretion.
With both kinds of trusts, the money does not and cannot be given directly to the disabled person. To protect against disqualification from government needs-based benefits, the trust instead pays medical service providers directly, or pays for common needs like cell phone, cable or data costs, transportation, insurance and many other things that the government benefits do not cover.
Hiring an Expert to Set Up Your Trust
At Milestone Consulting, our experts assist disabled people and their families in determining which type of special needs trust is best suited to their need. Our team ensures all the necessary legal work and required documentation are prepared in a timely manner. If you're considering setting up a special needs trust, we can help. Contact Milestone today for assistance with planning your loved one's future. www.milestoneseventh.com
A West Point graduate where he served as captain and military aviator, John Bair continues his commitment to our country through his efforts within the settlement planning industry. He has represented families of victims lost in the Flight 3407 crash, offered pro bono services to the families of 9/11 victims and drafted the first consumer protection bill for plaintiffs (H.R. 3699).